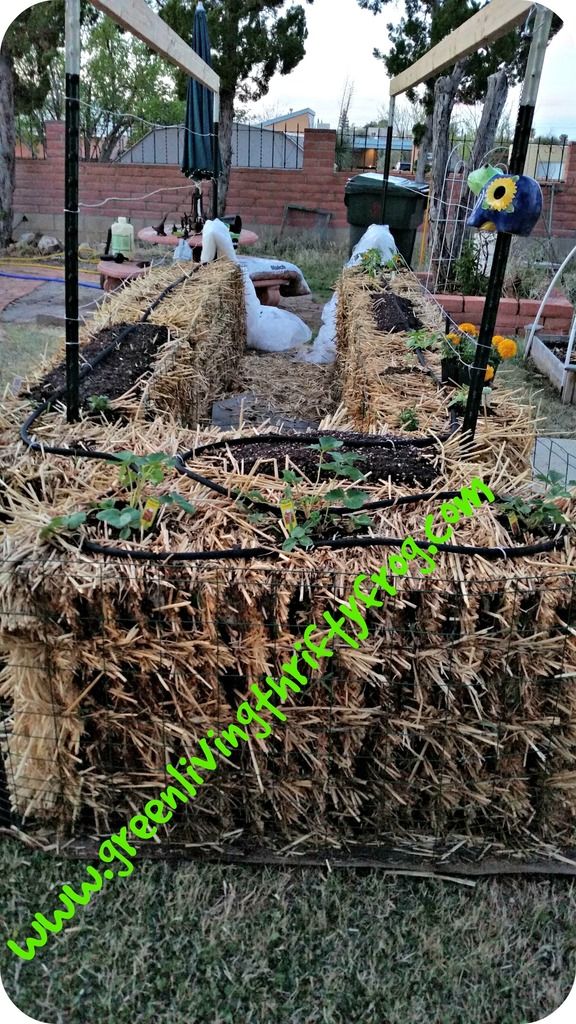 Part Five of the Straw Bale Garden journey. The planting progresses...
It has been several weeks now since I first learned about planting a garden on straw bales. You can read my previous posts about this adventure by clicking on the home button on this blog and looking back at the last four blog posts. It is a learning process and a fun one at that!
Most of the bales have now been planted. Everything is doing well in spite of our recent weather - we had a hail storm last week that pelted my garden for about fifteen minutes with pea-size hail and buckets of rain! Of course, I did not have my plastic in place to protect my little plantlings, so I was quite worried as I watched the yard turn white with the hail and the rain pound my straw bales and my raised bed.
The squash, peppers and tomato have holes in the leaves and look slightly battered (who wouldn't, after all!) but are doing nicely. What a blessing! I was expecting the worst, just because a lot of my gardening efforts have been futile in the past. So happy to be surprised with strong survivors this time!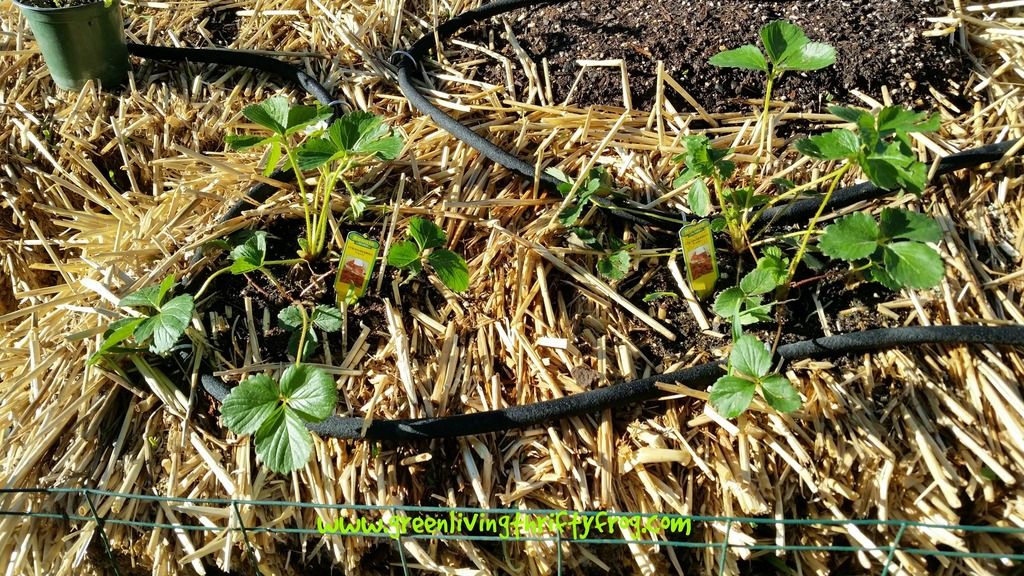 The strawberries seem to be loving the straw and already have grown since I planted them here. According to posts in the facebook group
Straw Bale Miracle Garden,
strawberries often produce fruit in the first year when grown in straw bales. I am hoping mine listened when I read the book and the posts to them! William and the gang are very helpful to all of us newbies. We'd be lost without their willingness to share their knowledge and experience with us.
This adventure is so much fun and I am so enthusiastic about this garden, that I am seriously thinking of getting a few more bales! I am planting herbs and veggies that I have never tried before and looking forward to freezing and canning whatever I can. I'll post more as it happens. I want to record (for myself, mostly) the growth of my veggies and herbs and make note of my successes and failures for future gardens. I hope you'll come back for more on this...I just love sharing my journey with each of you!

If you like this post, be sure to follow this blog before you leave! It's easy peasy...just choose one or more of the options on the right sidebar!

Huge Green Hugs,
Pat