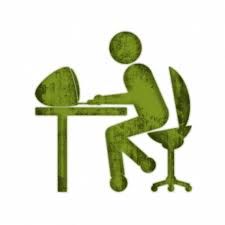 How much do you know about using Baking Soda in your everyday life? Here are some interesting tidbits I found while researching natural cleaning products. Take them and use them to your little heart's content!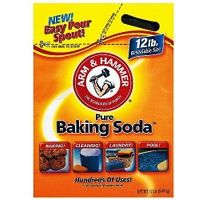 Mix baking soda with water and clean your glasses.

Soak in a bath with baking soda to soothe sunburn, skeeter bites and even chickenpox. (Bet our Mom's knew this!)

Make a paste and put on bee stings and skeeter bites.

Sprinkle on carpet 8-10 minutes before vacuuming to freshen carpet.

Toss on small electrical or grease fires to put them out. (Hint: large fires require a call to 911...we are not professional firefighters!)

Baking soda is a natural substance.

The largest deposit of baking soda is found in Wyoming. It is called trona. From trona, washing soda and baking soda are created. The

U.S.

is the largest producer of baking soda today. I'm all for "Made in U.S.A." products/substances!

Since baking soda is a naturally formed material, using it for cleaning will not harm the environment.

There ~ off you go... to clean, clean, clean!
Did your Mother or Grandma pass on the secrets of Baking Soda, or have you been as clueless as me? There are so many uses for this substance - which ones do you use?
Huge Green Hugs,
Pat