Finally...I found time to run to the grocery store for a box of Kosher Salt! That's the last ingredient I needed in order to make my own
dishwasher detergent
. So, are you believing me when I tell you I am going
green
? I am giving it that ol' college try, even tho' college and I parted ways many moons ago.
It is so simple. Here's all you need:
1 cup Borax
1 cup Washing Soda
1/2 cup Citric Acid
1/2 cup Kosher Salt
White Vinegar
1 cup Borax
You'll need a 32 oz container with a lid, a funnel if you are pouring challenged like me, a spoon for stirring, and you are good to go. Pour 1 cup of Borax into your container.
1 cup Washing Soda
Hint: Washing Soda (Arm & Hammer) is NOT the same thing as Baking Soda. You need Washing Soda. Add 1 cup of it to your container.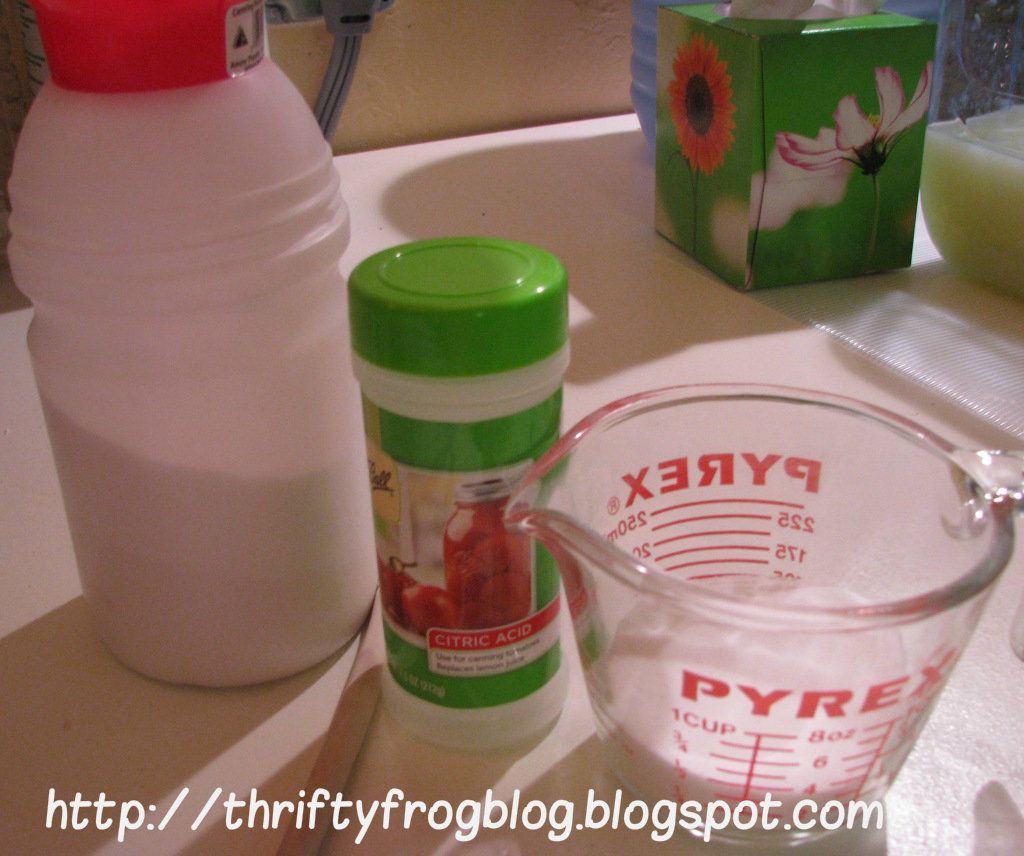 1/2 cup Citric Acid
Half of a bottle like the one pictured equals 1/2 cup. Sugar free lemonade Kool Aid (4 packets) can also be used. I found Citric Acid in the canning section of Walmart. It is also online in larger sizes. Add 1/2 cup to your container.
1/2 cup Kosher Salt
I found Kosher Salt at Fry's (Kroger), after looking in vain at Walmart. That's okay - I really don't like our Walmart and avoid it like the plague when I can. Add your salt to the container.
Put the container lid on tightly and...
SHAKE, SHAKE, SHAKE
it till it is well mixed. You could stir it with a spoon, but Hey(!), why not get a little exercise while you are being
frugal
!
The Citric Acid can cause the mixture to harden or clump, so here are three ideas for nixing that...
add a tsp or so of rice to absorb moisture
leave lid off and stir occasionally for the first day or so
add 1/2 tsp Citric Acid separately to each dishwasher load instead of adding it to the mixture.
I used the second option.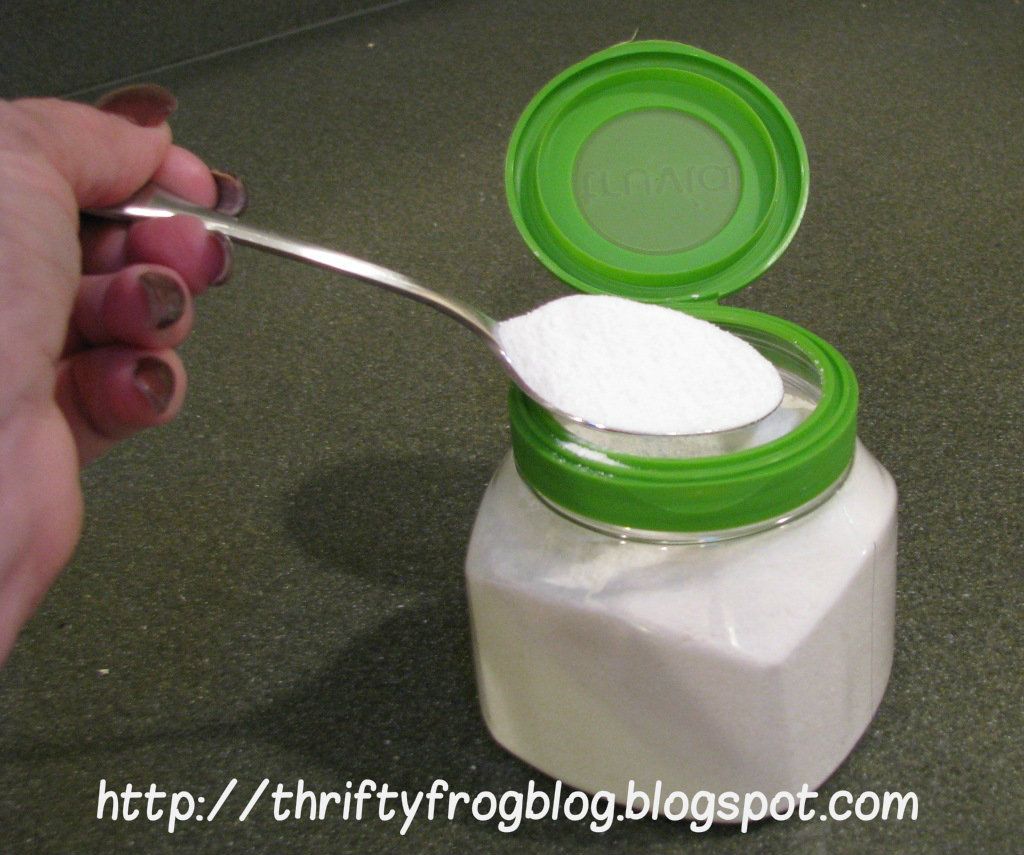 Finished Product!
Now you are ready to try it out! Add one rounded Tbsp per wash load. Hint: If you notice a white film on your glasses, you may want to experiment with more Borax to counteract the harder water. As with all homemade products, some tweaking may be necessary depending on the hardness of the water.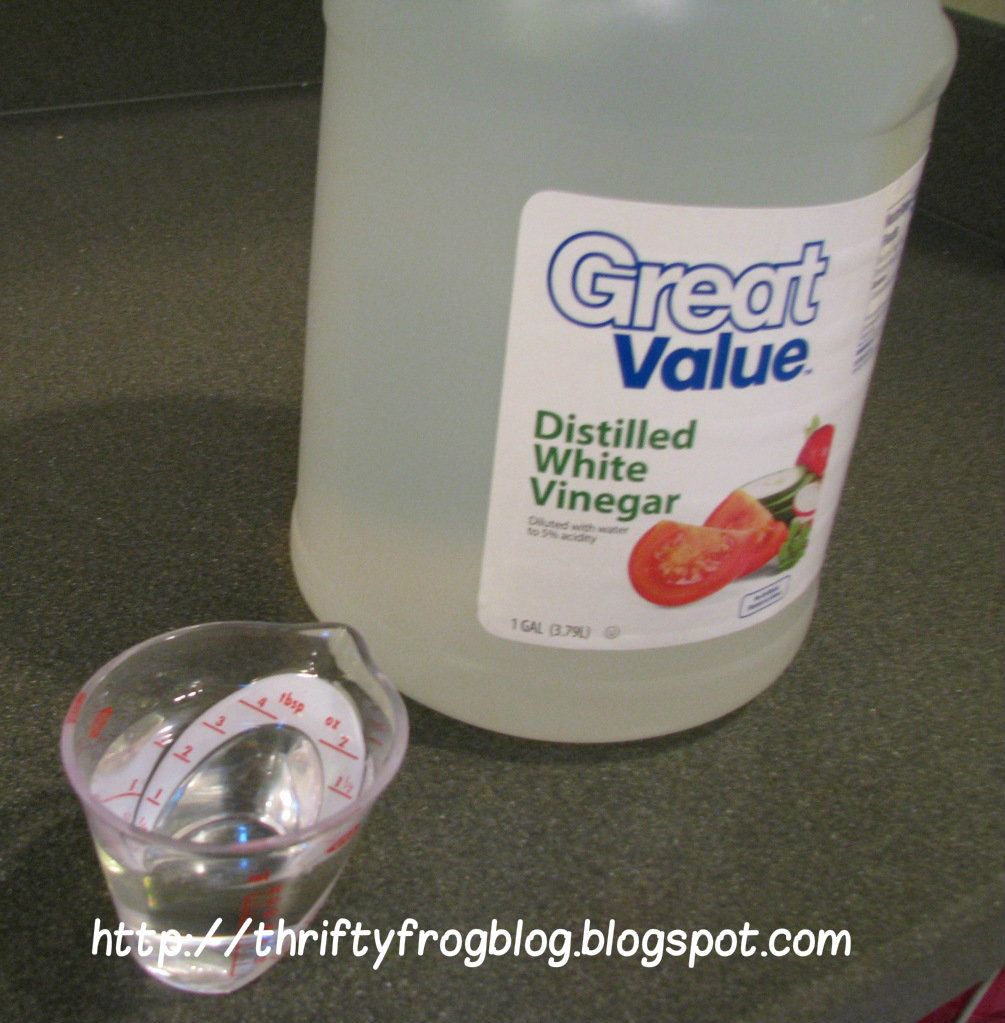 White Vinegar
Fill your rinse aid compartment with White Vinegar. Lemon juice may also be used as a rinse agent.
Here We Go!
Turn on your dishwasher and sit back with a glass of tea while it does the work. That's it...fast, easy peasy, and cheap! By other folks' estimates, it costs approximately five cents per load for the powder detergent and approximately six cents per fill of the vinegar. Cost will vary according to cost of each ingredient.
Ahhhh..it is so worth it!
A close look will show that the glass on the right, which just came out of the cupboard (yes, it is clean) is dull and coated with white stuff, while the glass on the left, which just came out of the dishwasher, is the shiniest it has ever been! My jaw dropped and I did a little "happy dance" right there in my kitchen! This is exactly the result I was aiming for!
So...what are the chances that you actually
will
try this? What will your neighbors think? (Mine loves my gift samples when I ask her to test these recipes for me! She is such a sweetie! You may know her blog -
Pandora - Out Of The Box
!)
Huge Green Hugs,
Pat