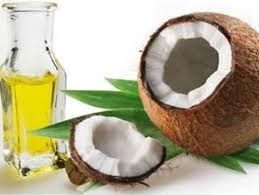 Coconut Oil
. I am hearing those two words more and more lately. I read about it, hear about it, see it on store shelves. It didn't really register as a
health
item until I read an article and watched a
very good video
by CBN the other day.
Click here
for more on that.
After reading about coconut oil and its proposed benefits, I decided I need to look further. So here I am, letting you know what I found out in my online travels.
There are many, many uses for coconut oil. It is good for the skin as a moisturizer or to heal athletes foot and more; it helps keep you healthy in general; it is known to help and/or prevent specific health issues such as chronic fatigue, eczema, hot flashes (this got my attention!); when taken internally; externally it can help with back pain, allergies, herpes. It can be used in place of butter, and kitchen oils for cooking and baking. There are even benefits for dogs. And, lest we forget...many claim it is great in the area of weight loss! Sign me up, Martha! I want to lose some fluff!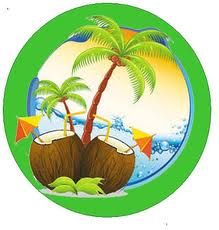 This news is so exciting to me that I just want to run out and buy a train load of the stuff! But wait...I need to find out
where
to buy it. I now know to
only
buy
"pure" or "non-hydrogenated"
coconut oil. A Google search let me know there are many online stores that sell
organic
coconut oil, and my local Walgreens carries one of the brands listed. Some Walmarts also carry it. It is often found near the olive oil. I will check my local stores before I resort to paying shipping costs.
In
liquid form
it can be put in water. In
solid form
it can be added to foods, such as oatmeal, pudding, and ...well, that is why I need to find a cookbook! Typical doses are (by our weight):
175 lbs & up - 4 Tablespoons daily
150-175 lbs - 3 1/2 Tbsp daily
125-150 lbs - 3 Tbsp daily
100-125 lbs - 2 1/2 Tbsp daily
75-100 lbs - 2 Tbsp daily
50-75 lbs - 1 1/2 Tbsp daily
25-50 lbs - 1 Tbsp daily

There is so much information out there that I could blog for weeks about each category of its benefits. Just take HB (HoneyBunny) and I, for instance. Our
ailments
include Diabetes, Fibromyalgia, Chronic Pain, Depression, Allergies, congestion, sagging energy, acid reflux...and the list goes on. All of these are areas that are benefited by coconut oil. Why would I
not
want to try it? Some claim to see results quickly, some found it took longer. HB has an appointment with his Primary Care guy today and we will bring this up to him and ask his opinion.
Look for
more
on this subject here as I delve into this further. I see coconut oil in our future - and I don't even own a crystal ball! Where have I been that I didn't know all this before? Who know blogging could be so educational!
A great source for more information is:
Hybrid Rasta Mama's
blog post:
160 Uses for Coconut Oil
and
Health Impact News Daily
**I am not a medical expert. Always consult your physician before trying a new diet or supplement. Ideas expressed here are my own opinion or from articles on the internet. Doing your own research is highly recommended.
I
f you like this post, be sure to follow this blog before you leave! It's easy peasy...just choose one or more of the options on the right sidebar!

Huge Green Hugs,
Pat