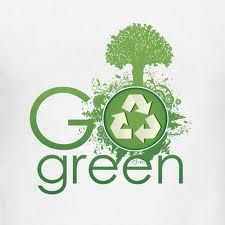 Are you a
"Greenie?"
There was a time when this had a negative connotation in my simple little mind. I pictured people in Birkenstock sandals, with long straggly hair, wearing shorts and pith helmets. Could I have been wrong?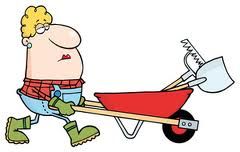 Aren't we all trying to be a little
green
in our day-to-day lives? After all, we are filling up this earth and destroying parts of it in the process. Being
green
is a good thing, Martha!
Some of us are making our own cleaning products for our households. That's being
green
. We are taking shorter showers, installing water-saving devices on our plumbing, turning down the thermostats. So, that ol' negative idea I had of
"Greenies"
needs to be recycled to a more realistic and up-to-date idea that we all should have a tinge of the
green
nowadays.
Now's the time to plant that garden we keep thinking about! Or take part in a community garden, shop the local farmer's market for locally grown fruit and veggies. Visit the food co-op in your area and get familiar with what they carry...buy local when we can.
Other simple things we can do as we begin this
green
journey are:
take part in the city recycling program

donate unwanted clothing and household goods to a thrift store or charity

take fewer showers

ride a bicycle or walk instead of driving when feasible

give up the bottle water - use a safe drinking bottle and refill it as needed

turn on dishwasher only when it is full

decrease the number of laundry loads

hang clothes on line to dry

bring your own bags when you go shopping

simplify your life, your home
See, it really
is
easy being
green
. And, taking baby steps, we can all do better at saving our planet. I'll keep posting ideas and tips that I find along my path to going
green.
I hope you'll add your ideas in your comments. Together we can do this!
What have you done today to
green
up your corner of the world?
If you enjoyed this post, please follow my blog! It's easy peasy...just choose one or more of the options on the right sidebar!

Huge Green Hugs,
Pat