News Flash!
Coconut Oil Giveaway is going on
at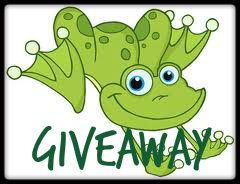 Recently I have written about the benefits and uses of Coconut Oil -
Coconut Oil ~ Health Benefits, Uses, and More,
Hair Care ~ Coconut Oil and Vinegar
, and
The Health Benefits Of Coconut Oil ~ Dogs
. I have mentioned that I have been researching this topic, reading whatever I can get my hands on to find out more. My study has led me to
Tropical Traditions
, a company that has a very high standard for its products and a good reputation. I not only found online users with testimonials, but a friend who lives in the same city as me, also loves this company and has been purchasing from them!
So, when I was offered the opportunity to try their
Gold Label Virgin Coconut Oil
, I said "Yes!" And, the bonus is that they are offering to giveaway one quart of this product to one lucky winner! To enter this giveaway, please visit my sister blog,
Growing Old With Grace
. The Giveaway runs from 12:01 am EST on May 29th to 12:01 am EST on June 15th.
So...scoot on over there and get your entries in! You could be the ONE to reap the benefits and enjoy the uses of this marvelous product -
Tropical Traditions Gold Label Virgin Coconut Oil!
Important Info: If you click on a Tropical Traditions link here and decide to place an order with them, please enter User ID: 12125243 after you select "Referred by a Friend" on your first time order.

I will receive a voucher for each referral and you will still get a free copy of their Virgin Coconut Oil Book.
If you like this post, be sure to follow this blog before you leave! It's easy peasy...just choose one or more of the options on the right sidebar!

Huge Green Hugs,
Pat