Just finished putting last batch of
homemade laundry soap
in containers and cleaned up my "test kitchen" clutter!
Working on doing laundry, folding clothes, decluttering laundry area of odds and ends, papers, junk. Anything with a flat surface around here tends to become a clutter magnet! Do you find that, too?
Cleared a path through the Arizona room/not-so-temporary storage room so the pest control guy could spray the inside of the house today. Most months I just have him do the outside and that seems to keep the inside bug free, too. But, there was an unwanted creepy crawler in hubby's office yesterday, so....inside/outside was the order of the day!
Effort continues to find my long-lost desktop. I can now see small sections of it and as soon as I can determine where all this "stuff" should be transferred to, I will find the rest of it. Whatever happened to the organized person I used to be?
Yesterday I took some photos on the way home from Nogales. Hubby sees a doctor there and the 90 mile round trip is through beautiful high desert grasslands. Once in a while we can catch a glimpse of Pronghorn Antelope in the fields. This trip the yucca were blooming, we spotted two interesting windmills, and found a house with a building that looked like part of an old movie set. Today I will edit them so they can be posted on my other blog
Grow Old With Grace
.
Part of the Change The World Wednesday Challenge is to use up food I have on hand instead of buying more groceries. I'll be cooking a pot roast in the crockpot with potatoes and carrots that need to be used before they go bad. Yum...the smell will drive us crazy all afternoon, but it is one of our favorite meals.
and, last, but not least, I will read a few more chapters in Clive Cussler's new book, The Storm. He is one of my favorite authors! I'll do that before I turn out the lights tonight.
Be sure to check out my

Giveaway

!

You could win 1 Qt of Tropical Traditions Gold Label Virgin Coconut Oil! Click on the button and

enter now

!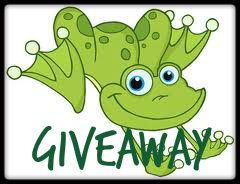 If you like this post, be sure to follow this blog before you leave! It's easy peasy...just choose one or more of the options on the right sidebar!

Huge Green Hugs,
Pat