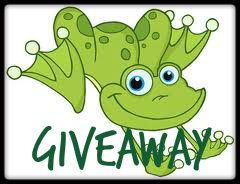 Woo-Hoo! Another super giveaway from the good folks at
Bless their hearts, they are offering one gallon of their
Gold Label Virgin Coconut Oil to one lucky winner!
So, if you didn't win the last giveaway, try again ~ this one is bigger and better!
HB (HoneyBunny) and I have been using Tropical Traditions Gold Label Virgin
Coconut Oil
in various was for weeks now, trying different uses to see what we can learn. The first thing we learned was that out-of-the-box brownies taste
delish
when I use coconut oil instead of my regular cooking oil! We love the sutle sweetness this adds to the already yummy dessert! HB also sweetens his morning oatmeal with it, much to the delight of his tastebuds! (No spikes in his glucose readings, either, which is a very good thing!)
We have also learned that coconut oil makes a wonderful
moisturizer!
HB uses it right after his shower. We just put some in a lotion dispenser and - voila! - handy-handy moisture in the dry climate of Arizona!
If you have been toying with the idea of trying coconut oil, why not enter this giveaway. Who knows, you just might be the winner! If you just can't wait, you can
click here
to check out the
products on the website
.
Just so you know, I was not required to review this product, nor was I compensated in any way. I just love the stuff! I am happy to tell you about it so one of you can win it!
Here's the scoop!
Win 1 gallon of Gold Label
Virgin Coconut Oil
!
Tropical Traditions is America's source for
coconut oil
. Their Gold Label Virgin Coconut Oil is hand crafted in small batches by family producers, and it is the highest quality coconut oil they offer. You can read more about how virgin coconut oil is different from other coconut oils on their website:
What is Virgin Coconut Oil
?
You can also watch the video they produced about Gold Label Virgin Coconut Oil:
Tropical Traditions also carries other varieties of affordable high quality
coconut oil
. Visit their website to check on current sales, to learn about the many
uses of coconut oil
, and to read about all the advantages of
buying coconut oil online
. Since the FDA does not want us to discuss the health benefits of coconut oil on a page where it is being sold or given away, here is the best website to read about the
health benefits of coconut oil
.
a Rafflecopter giveaway
If you like this post, be sure to follow this blog before you leave! It's easy peasy...just choose one or more of the options on the right sidebar!

Huge Green Hugs,
Pat