This journey of "going green" is not as difficult as I first imagined. By taking it a little step at-a-time it is doable. It doesn't need to be overwhelming, which is what I expected. A good start is to take time to think about how we use sustainable resources, like water, or dispose of our waste, and how we travel...walk, bike, drive.
And, don't leave out the food we eat and the clothes we wear!
Think about how our daily chores and decisions affect the world we are living in...
using cloth bags instead of paper or plastic at the store,
using less water...fix leaky faucets, take shorter showers, install a drip system to water plants, install low-flow toilets and shower heads,
combine errands, share rides, buy a more economical vehicle, ride a bike to work or school
Today we shopped at Walmart and wonder of wonders...I remembered to take my cloth bags in with me, and to ask the cashier to use them. I was so tickled with myself!
Do you use cloth bags when you shop?
Be sure to check out my

Giveaway

!

You could win 1 Gallon of Tropical Traditions Gold Label Virgin Coconut Oil! Click on the button and

enter now
!
Ends June 30th!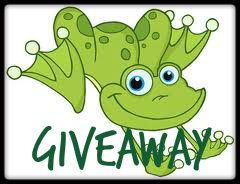 If you like this post, be sure to follow this blog before you leave! It's easy peasy...just choose one or more of the options on the right sidebar!

Huge Green Hugs,
Pat