Green soda! No, not the color, Silly, the process! Now, thanks to a company called Sodastream, we can make soda at home. This is great for our landfills, but the first thought that comes to my mind is - Yippee...I don't have to run out of my favorite diet drink any longer!
This post is not a review of the product, but I would be happy to do that. I am very curious as to how the soda tastes compared to the big brands. No, today I am just commenting on the product's positive effect on our planet. The more of us who use a machine like this, the fewer plastic bottles in our landfills, and less aluminum cans as well.
With eco-friendly packaging, they earn another "gold star" from those of us who care about our environment and ways to keep our earth green.
Have you tried a Sodastream and if so, what did you think of it? Do you like their "green attitude" and would you tell your friends to follow your lead?
Be sure to check out my
Giveaway
!
You could win
1 Qt of Tropical Traditions Gold Label Virgin Coconut Oil!
Click on the button and
enter now
!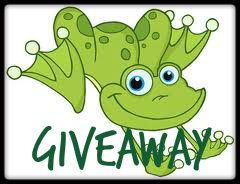 If you like this post, be sure to follow this blog before you leave! It's easy peasy...just choose one or more of the options on the right sidebar!

Huge Green Hugs,
Pat