As I travel down this road, learning to go green, I am meeting some very nice folks who are passionate about the environment and saving our planet for future generations. Barbara Schlachter is one of those people. She is a Grannie, gutsy, an activist, and a retired Episcopal Priest. Now, there's a combination if I ever heard one!
This is a repost, with permission, from her post on
BluePlanetGreenLiving.
I hope it stirs some sympathy for her cause and motivates you to share her passion with others. Whether you choose to become one of her 100 Grannies is up to you. But, perhaps you know someone who may be interested. As for me, for now, sharing with you is my way of helping her get the word out about her organization. I have never been an activist of any sort. I don't know that I have it in me, but I do find her goal worthy. See what you think...
Notes from Iowa: 100 Grannies … for a Livable Future
March 10, 2012
by
Guest Post
close
Author: Guest Post
Name: Guest Post
Email: contact@blueplanetgreenliving.com
Site: http://www.blueplanetgreenliving.com
About:
See Authors Posts (53)
While some of us complain about the Keystone Pipeline and fret powerlessly over climate change,
Barbara Schlachter
is a visionary leader who actively works toward a better world through peaceful protest. Sometimes this means putting herself in harm's way. That might not be so remarkable if she were in her 20s or 30s, but Barbara is a retired Episcopal priest — and a grandmother. In this post, she shares her vision of how grandmothers—and others—can band together to improve the future for those who will survive us. It's a mammoth challenge, but arguably the most important one we will ever face. Count me in, Barbara.—Julia Wasson, Publisher
---
Don't we all want a livable future? Why would I target
grandmothers
? Why not everyone working in every way possible to make the necessary changes to our way of living now so that the children of the future will have a life that is full of the goodness of creation?
The answer to this is that we have to start somewhere, and I am a granny who happens to think that action is needed
now
. I believe there are others who think so, too.
Grannies have some advantages. We have lived long enough to have seen changes in our climate and our society and not like what we see. We are often retired and have time and underpinnings to be able to devote a considerable portion of our energy to the effort of reducing
human impact on the environment
, especially the atmosphere.
We know that "older means bolder." What do we have to lose compared to what our grandchildren may not have?
I want my grandchildren to grow up in a world where there is clean water and air, healthy food, and where nature is usually friendly and beautiful. I do not want them to live in a world with frequent flooding, drought, heat that kills, and strong storms that require immense financial and emotional resources to recover from.
I live in
Iowa
and went through the floods in 2008. I know that this scenario will be repeated all over this country and the rest of the world if we do not do everything in our power to reduce the use of fossil fuels that contribute to climate change.
Two women friends—also grandmothers—Beth Robbins and Ann Christenson, and I read James Hansen's
Storms of My Grandchildren.
We trust NASA's top climate scientist of many years to be honest about what lies ahead if we do not curb our carbon addiction and if we continue to extract oil from dirty tar sands and natural gas by fracking. "Game Over," is his conclusion.
Guardians for Our Earth
We three were arrested in front of the White House in August of 2011. We joined in 350.org's efforts to convince President Obama not to approve the treaty with TransCanada to run a risky pipeline from the tar sands of Alberta through the United States to the Gulf, jeopardizing wildlife and water and increasing the temperature of the atmosphere.
TransCanada has not been responsible in its other pipelines, and the claims that thousands of jobs would be generated are simply not true. There would be some initial construction jobs, and then those would end. The Tar Sands oil is not only an inferior oil that requires a great deal of energy to extract, it would not even necessarily end up in this country but be sold to the bidder who will pay the most. All we would be left with is a mess.
So my friends and I are calling all women of a generative age, not necessarily biological grandmothers, to rise to the task of Guardians for our Earth and for the generations to come. We intend to become a network across the country, sharing information and encouragement. We intend to form local groups of 10 to 100 to meet for education and empowerment, and to publicly witness to the dangers of continuing our present course.
Groups might do some or all of the following:
Speak to other groups of people who are not as aware as they need to be about climate issues
Write letters to the editors of our newspapers
Work to influence government at all levels through such organizations as Citizens Climate Lobby to put a fee on carbon and develop alternative energy and transportation
Show up at designated sites to protest fossil fuels
Risk arrest through well-targeted civil disobedience demonstrations
No one can do this alone; no one should feel alone in their concerns about the future of the planet. We stand together across distance, across everything that can divide us, including political parties. Together we can be a force.
Root Deep, Stand Tall…
Lately I have been seeing the prairie as a model for a strong movement. The middle of this nation, the very land that the proposed pipeline would cross, was once covered by prairie grass. In Iowa, some of it was higher than a person on horseback. There are still areas of prairie, and more are being restored.
What is amazing to me is that prairie grass roots go deep, as deep as 15 feet. Because of their deep roots, they can withstand wind and drought. They need fire from time to time to renew them, and they are of the earth itself.
They also do not stand alone. They are always in community; always dense. They can break a plow trying to break them. And they are beautiful in all their colorful diversity.
So, the example to us is root deep, stand tall, stay together, and don't be afraid of the fire of your passion for climate justice.
We are well aware of the power of
citizen groups
to effect major change in this country: Slavery was outlawed after abolitionists risked their lives in protest. Women won suffrage after generations of women fought with words and finally their bodies to procure the 19th amendment guaranteeing women the vote. And, more recently, Big Tobacco has been brought to its knees to protect the quality of air and the health of all citizens.
These efforts took time. We don't have that kind of time on this issue. We need to make the American public and government aware of the peril we all are in, in this country and around the world, and insist that responsible action be taken. We need to do this NOW.
Can you imagine 100 Grannies on a railroad track protesting yet another trainload of coal? Ten rows of ten gray-haired women ready to step aside if the train won't stop, and yet calling out all the media to testify to our witness and concern?
This is the challenge for which we were born.
This may well be the reason we are still alive.
This is the purpose for the rest of our lives—to work to guard the earth, the source of all life,
And to do it with perseverance, love, humor, and hope
So that our grandchildren and all children
May have a world and a life that is livable.
Is this serious work? You had better believe it! And, therefore, we must gather together to dance and to laugh. Do what renews your spirit. Quiet reflection and spiritual reading complement our group work. Slow down and decry busyness so that our work and thought may be grounded. Finally, strive to live more simply upon the earth. This gives us bread for our journey and integrity for our walk. We need both.
Take Action
Check out our website at
100grannies.org
. Join us by signing up at
info@100grannies.org
and telling us a bit about yourselves, giving us a first name only and your zip code. As we gain numbers, we can help you form groups. In the meantime, speak to your friends and encourage them to meet with you to educate yourselves and plan action.
If you haven't already done so, I encourage you to read
Eaarth
by Bill McKibben, who bases his work on James Hansen's;
Grandmothers Counsel the World: Women Elders Offer Their Vision of the Planet
by Carol Schaefer; and
The Great Silent Grandmother Gathering
by Sharon Mehdi. Watch
Iron Jawed Angels.
I have always seen creation as a gift from God and where God is revealed. I believe we are called to be partners in the ongoing care and use of creation. Teaching my grandchildren to be caretakers of creation and to live in harmony with it and in community with people the world around is part of my call. And so is
taking action
to protect the planet I will leave behind. Will you join me?
Reverend Barbara Schlachter
Guest Writer
Blue Planet Green Living
(Home Page)
The Rev. Barbara Schlachter is an Episcopal priest who is retired after 35 years of parish ministry and is a pastoral counselor and spiritual director. She helped found the Iowa City Climate Advocates and works as local coordinator of Citizens Climate Lobby.
Be sure to check out my

Giveaway

!

You could win 1 Qt of Tropical Traditions Gold Label Virgin Coconut Oil! Click on the button and

enter now

!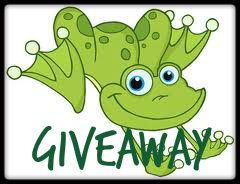 If you like this post, be sure to follow this blog before you leave! It's easy peasy...just choose one or more of the options on the right sidebar!

Huge Green Hugs,
Pat