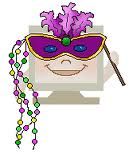 Don't hide your face ~ acne doesn't need to ruin your day!
Acne is a common and chronic skin disorder in all parts of the world today. Studies suggest it affects millions of people of every gender, race, and age. According to research done, it affects nearly 80 percent of the females and 90 percent of the males in the teenage population. Acne is also known to occur in adults as well as in infants. Normally it is found on the neck, face, back, and chest. This is an annoying condition and should be addressed, if at all possible.
There are many ways to treat acne. One of these ways is through the use of natural acne treatments. Some of the more known natural acne treatments are with the use of lotions and cleansing agents. These are usually made up of benzoyl peroxide, creams and gels that consist of modified forms of vitamin A, and some antibiotics that are put on to the skin directly or can be taken orally.
The most basic and simple way to prevent acne from ever developing is a good diet. A diet that is based on unprocessed and whole foods is excellent. Your doctor or nutritionist may recommend that you eat at least five servings of vegetables and fruit every day. (Another reason to "take your daily five" of fruits and veggies
!)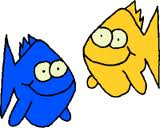 Research has shown that one natural acne remedy is foods that have healthy omega 3 oils. Examples of these foods are salmon, flaxseeds and sardines. Water has been shown to be a good remedy as well. You should drink at least eight glasses of water a day. At the same time, increase your fiber intake (also good for other health reasons).
There are also vitamins and supplements that will work to clear up your acne. One of these is vitamin A. It is said that this is able to reduce the levels of sebum production. Warning: This should be done only under your doctor's supervision, as it can have side effects such as birth defects, decreased bone density, headaches, and even muscle and joint pain. It may be not worth the risk using this remedy.
You can avoid the use of vitamin A if you have an adequate intake of vitamin E, zinc, and beta carotene. Zinc has been shown to be a good remedy for acne. It is most helpful in the prevention of acne formation. It also has been shown to aid in the healing of blemishes and decreasing inflammation.
A better choice might be vitamin B6. It is an effective form of natural acne remedy. This can help in mid-cycle and premenstrual acne. You may also want to try some herbal remedies such as yellow dock, sarsaparilla, cleavers, and burdock. These are effective because they are powerful lymph and blood cleansers where the infection often starts.
Acne can also cause problems with self esteem which is another great reason to get it treated. If you try all of these natural remedies and you still experience acne, speak with a dermatologist and tell them you would like to take care of your acne without chemical products. Ask if they have other options for you to use.
Even as we age, acne can be a bother. I find that when my skin is oily I experience mild breakouts that need attention. I didn't have a bad acne problem as a teen, but mild bouts of it throughout my life. It can be embarrassing, but there are solutions either natural, over-the-counter or from physicians.
Be sure to check out my

Giveaway

!

You could win 1 Gallon of Tropical Traditions Gold Label Virgin Coconut Oil! Click on the button and

enter now
!
Ends June 30th!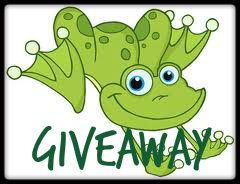 If you like this post, be sure to follow this blog before you leave! It's easy peasy...just choose one or more of the options on the right sidebar!

Huge Green Hugs,
Pat