Gluten Free Strawberry Shortcake Recipe
Prepared by Sarah Shilhavy, Photo by Jeremiah Shilhavy
This recipe was posted on Coconut Recipes blog ~ doesn't it look just too yummy for words? Since there are some strawberries in our freezer that keep staring me in the face when I open the door, I was kinda thinking these would be good for dessert tonight, but I need to get some coconut flour before I can do that.
Here is the recipe:
Servings: 8-12
Preparation Time: 15 minutes
Filling:
1 lb fresh strawberries, chopped into chunks
1 tablespoon honey
2 cups heavy cream
1 teaspoon vanilla
sugar to taste
Biscuits:
1/4 cup coconut flour
3/4 cup brown rice flour
3/4 cup tapioca starch/flour
1 1/2 teaspoons xanthan gum
1 tablespoon baking powder
1/4 teaspoon baking soda
5 tablespoons salted butter
3/4 cup milk or heavy cream
1 egg, lightly beaten
Preheat oven to 400 degrees F.
Mix the strawberries with the honey until well blended. Set aside.
Whisk all dry ingredients for the biscuits in a bowl. Cut in butter until very well blended (no big chunks). Stir in milk and egg and mix until a moist dough comes together.
Dust a surface with tapioca starch and turn the dough out. Fold over several times and pat into desired thickness (they will not rise too much). Cut with a biscuit cutter and place on a cookie sheet.
Bake in preheated oven for 12-15 minutes, until bottoms are lightly browned. Cool completely before serving.
Whip the heavy cream with vanilla and sugar until soft peaks form. Slice biscuits in half and top with strawberries and whipped cream to serve.
Be sure to check out my

Giveaway

!

You could win 1 Qt of Tropical Traditions Gold Label Virgin Coconut Oil! Click on the button and

enter now

!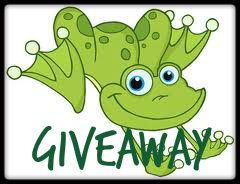 If you like this post, be sure to follow this blog before you leave! It's easy peasy...just choose one or more of the options on the right sidebar!

Huge Green Hugs,
Pat