Where have I been all of my life...that I didn't know what I could do with honey. Well, to be fair to my own self, I did know that it is good for sore throats. I have made some hot toddies in my day and they worked quite well. But there is more!
Uses for Honey...
** Put one or two tablespoons of honey in a cup of hot water or tea and add a teaspoon of lemon juice. Drink this as needed to soothe that scratchy throat.
** Put a drop of honey on a bee sting to take away the itch! Who knew?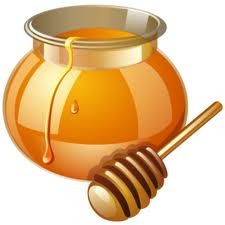 ** Need a facial mask/masque? Mix 3 tablespoons of honey with a cup on warm water. Slather on your face and leave it there for thirty minutes. Rinse off. I bet you'll have no trouble getting a smooch from the grandkids or hubby after this one!
** I have also been told that honey is good for allergies if you use honey that was made near where you live.
So, stock up on the honey, Honey...you never know when you may need it! What have you used honey for...other than your peanut butter sandwich? Do you have your own home remedy?
Be sure to check out my

Giveaway

!

You could win 1 Qt of Tropical Traditions Gold Label Virgin Coconut Oil! Click on the button and

enter now

!

Ends June 15th!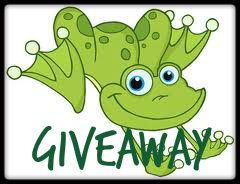 Join me for th Monday Mingle blog hop:
If you like this post, be sure to follow this blog before you leave! It's easy peasy...just choose one or more of the options on the right sidebar!

Huge Green Hugs,
Pat