The Complete Idiot's Guide to Composting
·
Publisher:
Alpha; Original edition (May 4, 2010)
·
ISBN-13:
978-1615640089
"The Complete Idiot's Guide to Composting" is my kind of how-to book!
This is written in easy-to-understand terms, covering every aspect, and answering all of my questions before I even know what ones to ask!

There is enough humor tossed in to make it enjoyable at the same time it is educating the reader.

Chris McLaughlin offers up several types of composting ideas and breaks them down into easy pieces…easy peasy, as I like to say!
My reasons for wanting to learn to compost late in life is partly due to my daughter's example of diligence in maintaining a compost bin, my (finally) realizing that it is our responsibility to care for our planet, the need to enrich the soil in our backyard, and my

quest to "go greener."

I knew the basic concept, but the details were very simply spelled out in this book, allowing me to at long last get my system in place.
The three chapters on vermicomposting (using worms) were very interesting and humorous at the same time.

Not that I am fond of worms, but I can definitely see the benefits to having those critters munch up my kitchen waste in days, and creating rich castings for my plants.

Ms. McLaughlin even gives tips for overcoming the "Eek" factor by naming your worms.

My kind of gal!
I recommend this book and this author to anyone wanting to learn in easy-to-understand terms the art and benefits of composting, vermicomposting and mulching.

It could be the only book you would ever want on these subjects!
Disclosure of Material Connection: "I received this book for free from

the author and publisher

for this review".

I was not required to write a positive review. The opinions I have expressed are my own.

Our Giveaways are in no way sponsored or promoted by Facebook.

I am disclosing this in accordance with the Federal Trade Commission's 16 CFR, Part 255 <
http://www.access.gpo.gov/nara/cfr/waisidx_03/16cfr255_03.html
> : "Guides Concerning the Use of Endorsements and Testimonials in Advertising."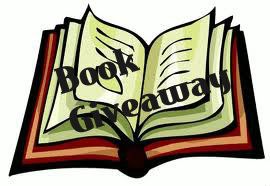 Book Giveaway / The Complete Idiot's Guide to Composting
If you like this post, be sure to follow this blog before you leave! It's easy peasy...just choose one or more of the options on the right sidebar!

Huge Green Hugs,
Pat