If you're vegetarian, vegan or prefer to eat at health conscious restaurants, VegOut is a must have app for your iphone. VegOut is a comprehensive directory of all the vegetarian, vegan and health-centric restaurants, laid out in an intuitive and user friendly manner.
You can easily find restaurants you're looking for in your area as well as place the exact location of the restaurant on a map. You can access reviews of the restaurant with a click of a button.
VegOut allows you to share a restaurant with your friends to make planning group meals easier. You can also bookmark your favorite restaurants to come back to later.
Here's how to use the VegOut app.
Step 1: Finding Restaurants Near You
Finding restaurants near you is easy peasy: All you need to do is open up the app. It's the first screen you see.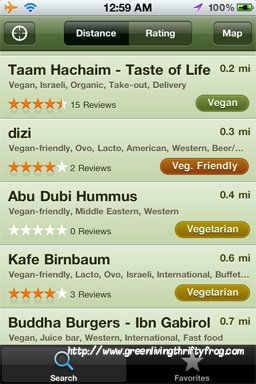 Each listing has the restaurant name, the average review score and the type of food served.



Step 2: Restaurant Details
Click on any restaurant in your search results to bring up a list of the restaurant's details. Here you'll see a brief description of the restaurant, as well as links to other pages within the app that you can click on.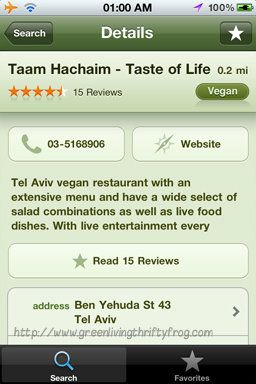 Step 3: Reviews
If you click on the "Read Reviews" button, you'll be taken to all the other user reviews of that restaurant.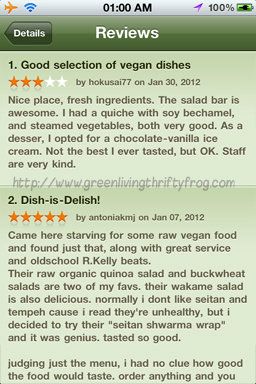 Step 4: Map the Restaurant
If you want to see exactly where the restaurant is, just click the address on the information page. A map will be generated, with a pin on where the restaurant is.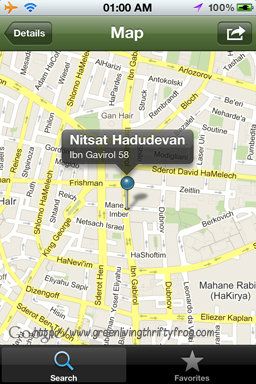 Step 5: Sharing the Restaurant
Want to share the restaurant name, the restaurant address and the restaurant phone number with a friend? Just scroll down and click "Share."
The email with all the pertinent information will automatically fill in. All you need to do is add the recipients and the subject.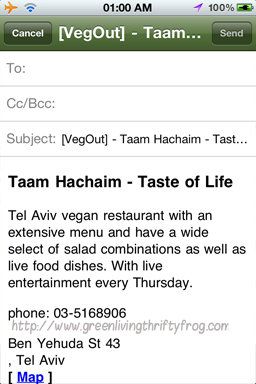 Step 6: Favorites
To add an item to your favorites, click the star button in the top right corner of any restaurant.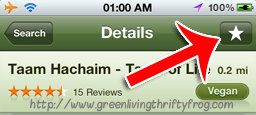 To access your favorites, click the "Favorites" button in the lower navigation bar.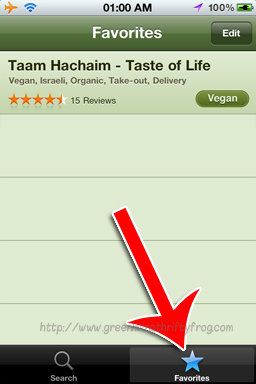 To change the order of your favorites or to remove an item from your favorites, click the "Edit" button.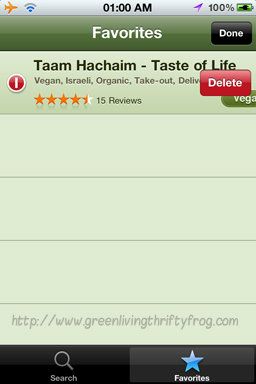 Finding restaurants near you is that easy with VegOut. Not only are all the best vegetarian and vegan restaurants pooled together all in one place for you, but the app even makes it easy for you to research reviews and map out your route.
Are you hungry yet? Let's make a lunch plan!
If you like this post, be sure to follow this blog before you leave! It's easy peasy...just choose one or more of the options on the right sidebar!

Huge Green Hugs,
Pat