This is a repost from April 23, 2012 - of one of my first blog posts. It is also one of the most popular posts to-date. I thought, while I am having health issues and waiting for answers from the doctors, I would put it out there again. There are some really good ideas here! Enjoy...

Ever wonder what to do with shower curtains you are no longer using? Here are ten ideas for recycling them!
1. Paint cloth - they are wonderful for catching those paint spills while you recolor a wall or door.
2. Car window defroster - cover your vehicle windshield to protect against frost and ice. Use the magnetic hem to help hold it in place.
3. Tarp - cover tools, garden equipment, and/or your wood pile!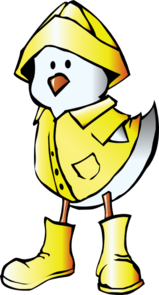 4. Raincoat - a crafty seamstress could stitch up a quick slicker for the kiddos, or a cover for the grill.
5.
Food catcher
for kids - place under table or in the middle of the floor if you are having an indoor picnic, to catch the goop and crumbs that miss those little mouths. 6. Mulch - Place under gravel or bark chips when you are landscaping to keep the weeks at bay.
6.
Poncho
- Yep! Just fold in half, clip an opening so you can slip it over your head, and presto (!) you have a poncho. Trim the length if you are height-challenged like I am./div>
7.
Ground cover
- Use under a tent or sleeping bag when camping to keep moisture away.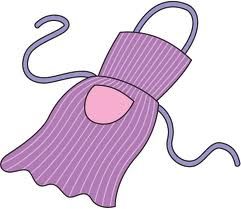 8.
Apron
- Use pinking shears to style into an apron with a bib and fasten ties at the top of the bib and at the waist. Great for messy tasks around the house.
9.
Tablecloth
- toss over the picnic table and voila (!) you are covered!
10.
Mulch
- use under gravel or bark chips when landscaping to keep out those pesky weeds.
How have you
repurposed
your old shower curtains?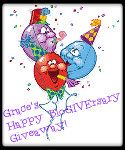 If you like this post, be sure to follow this blog before you leave! It's easy peasy...just choose one or more of the options on the right sidebar!

Huge Green Hugs,Pat