I confess...I have been Pinning again! I found some really fun things that are repurposed and I want to share them with you! Which one is your favorite?









My personal fav is the flamingo chandi! Whaddaya think?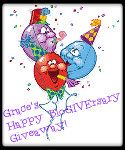 If you like this post, be sure to follow this blog before you leave! It's easy peasy...just choose one or more of the options on the right sidebar!

Huge Green Hugs,Pat